Contract development
The company Medical Computer Systems (MCS) provides a complete engineering solution to firms in the medical device arena as outsourcing product development by efficient, innovative and cost-effective team.
Experience
Company is specialized in the design and manufacture of high-tech medical devices since 1993 year. Projects include a wide spectrum of diagnostic and therapeutic equipment such as EEG, ECG, automatic external defibrillators, biomedical amplifiers for clinics and researches.
Our Team
Our multi-disciplinary team of engineering and researchers comprises a mix of very motivated young individuals and seasoned professionals who bring their expertise to our customers. Many of our engineers and programmers have obtained Ph.D degrees in biomedical engineering and the computer sciences from the leading universities in Russia. Communication is also an important factor to successful product development. Our engineers work closely with our clients designated managers and employees to ensure a smooth completion of the project. The medical electronics field is a highly regulated market with domestic and international regulations and guidelines. Taking into account these regulations and the necessary requirements early on saves time, money and heartache later in the development cycle. MCS has valuable experience with the regulation process achieving CE and FDA approval for all the projects we have undertaken.
Production
Once the design is completed, a full documentation packages is handed hand off to production. Alternatively, MCS can organize manufacturing the product in the ISO certified facility.
Customized Solution
Working closely with prospective clients right from the beginning is important in order to guarantee end results that meet the client's needs and expectations. A thorough analysis of the client's requirements is performed early on followed by a detailed technical proposal that includes structural diagrams, preliminary estimates of device parameters and a cost evaluation. Through our ISO9001 / ISO13485 quality system, document control system and progress tracking mechanism, immediate feedback and project status is provided to customers at any development stage.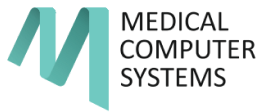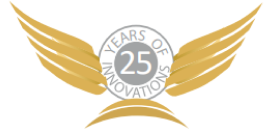 Innovation, Prototyping and Verification
Innovation is key to successful devices, and MCS is committed to remaining on the cutting-edge of technology. As new technology is developed, it is integrated into our solutions to benefit our clients. Case in point, we were among the first to use sigma-delta AD converters for biomedical devices. DSP-technologies, state-of-the-art algorithms and embedded real-time OS are extensively used by our engineers.
The medical electronics field is strictly regulated with domestic and international regulations and guidelines. Taking into account these regulations early on saves a lot of time, money and heartache later in the development cycle. MCS has valuable experience with this process. MCS provides electronic circuit development for analog and digital boards, micro-controller, DSP, and drivers programming, 3D modeling, verification and validation. Using the latest integrated development tools, our team provides product reliability, horsepower, and flexibility. As part of most development programs, verification testing is performed throughout the development process to ensure that we stay on course toward a successful endpoint. After completion of the design phase, a series of validation tests is typically orchestrated in order to address any shortcomings relative to the original design goals. We encourage the involvement of outside validation engineers during this process in order to maximize objectivity.
Concept and Design
During the initial phases of a project, a lot of time is spent with clients to analyze their requirements and specifications, crystallize the concept and select the best solution. Several specialists - industrial designer, mechanical, electrical or software engineers, or specialty consultants - are involved in this feasibility phase to ensure that the client's objectives in terms of clinical performance, costs, manufacturability and patentability are met or exceeded in order to maximize the investment. Simple concept drawings or complete presentation-quality 3D models can be presented depending upon the client's needs. This step eliminates the bulk of the development risk early on, and can serve as an important milestone for the client and potentially for its investors.
Our international client base includes leaders in the medical device industry located both in Europe and North America covering a broad spectrum of healthcare disciplines. We have also collaborated with the leading space agencies in the development of products presently at work on the International Space Station.